Capturing Historical Performances
Eagle Wind Sound is a full-service recording studio located in Winter Park, Colorado which combines professional top-of-the-line equipment, decades of recording experience and a breathtakingly inspirational environment.
At the helm of our studio is the Rupert Neve Designs 5088 Shelford Limited, fully analog mixer. Click HERE to learn more about the Neve 5088 and why it's the #1 choice of many of the world's top recording artists and producers including Alan Parsons, Usher, Deadmau5 and the Foo Fighters.
We are an artist/producer-owned facility and understand the importance of providing a creative workflow environment. Our goal is to put "the artist" first, thereby creating an atmosphere conducive to the capture of historical performances.
We are loaded with a vast array of instrument and microphone choices that we keep 'in house' including an assortment of rare and vintage backline amps. Check out a list of our inventory HERE.
With close proximity to Rocky Mountain National Park and Winter Park Resort, you can enjoy hiking along the Continental Divide, world-class mountain biking, fishing, and other adventures, along with one of the best studio recording experiences available anywhere in the United States.
James Steinbacher
James Steinbacher is the Lead Engineer at Eagle Wind Sound and has been involved in audio and video production in various capacities over the last 30+ years.  Whether creating or producing songs or Soundtracks for Short Films or Plays, recording and mixing in the studio, live sound or shooting/editing video, he brings a passion for excellence to every project.  He has the artistic sensibilities to embrace your vision and the technical expertise to help you realize it and capture the subtleties and spirit of your performances.
One of James' greatest joys has been teaching recording/mixing and live sound operation to many students over the years, both in the classroom and as an individual mentor.  If learning more about the process is one of your goals, you will have many opportunities to explore the equipment being used, and the how and why then James is the guy.
If you are ready to record your Magnum Opus, get your band's sound out of the garage, need a voiceover or College Audition Video, James will help you make your dream a reality.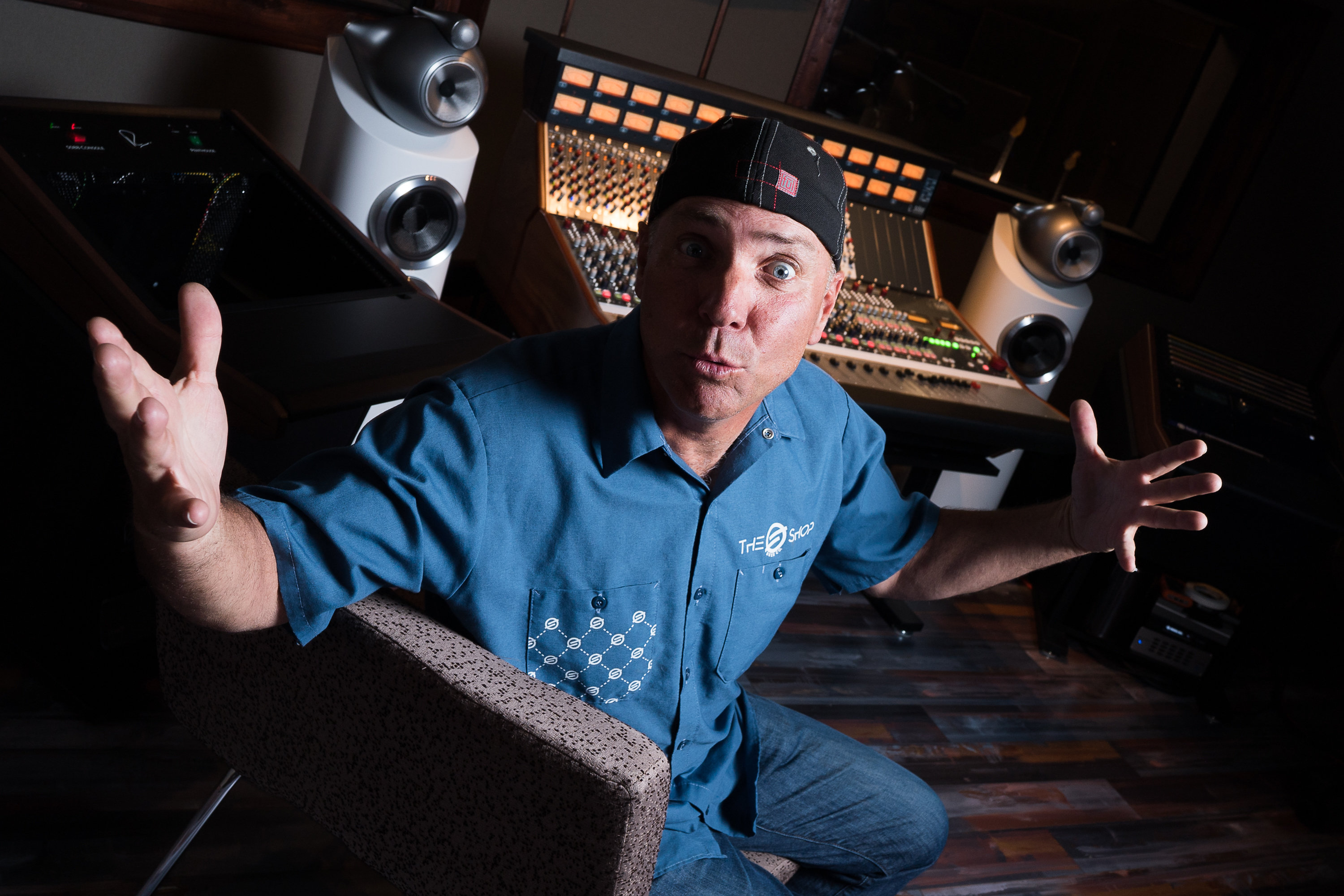 Tony Rosacci
Studio Owner
Entrepreneur and recording artist